What are the differences between Chinese and European trailers?
European trailers are produced in Germany. It may be due to various factors in the area that affect the shape of the European trailers and American cars. They look almost the same, but European trailers The use of decorative materials compared with the United States, that there is a certain degree of difference. Because it is under the influence of road conditions, in order to make the driving of the RV more convenient and smooth, the materials used are basically lightweight plates, so that the weight of the vehicle can be reduced. Therefore, even if you are looking at a similar type of accommodation, the bed is the same as a residential car, in fact, the German made trailers for residential vehicles is a lot of light if the United States, but also for the fuel consumption will also save a lot. After carefully observing the European trailers, the vehicles can give people a more comfortable feeling. There are no major differences in the water supply systems of American and European trailers. In terms of power supply systems, European-style trailers can use their own generators for power supply or external power supply for camping sites. However, most of the European-style residential vehicles are basically without any expansion devices, so the living space in the residential vehicles is also limited.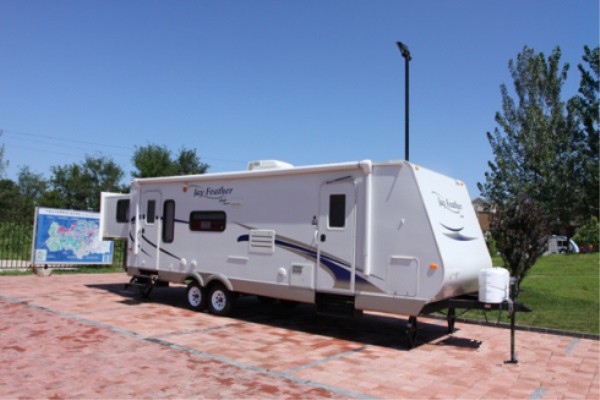 Because the time for the production of trailer-type residential vehicles in China is relatively late, there are no technical improvements in foreign countries in terms of design. However, living appliances, refrigerators, beds, storage lockers, etc., as well as necessities are all available in the car. For those models that are relatively small, Chinese-style trailers are fully integrated in the bedroom and the living room. They can be surrounded by a sofa area and can be raised and lowered. The table can be folded as a mattress. The backrest of the sofa is used. After the table is closed, it can be used as a more comfortable living room. After the table is put down, it can be used as a spacious double bed. Although such a Chinese towed type of RV seems to have a relatively compact space, it does not limit its rich use of functions. The appearance of the Chinese trailer-type residential car looks relatively simple and practical. In terms of power supply systems and water supply systems, there is not much difference between European and Chinese trailers. The only drawback of Chinese-style trailers is that the space for activities will be relatively limited, and it will be more troublesome for space conversion.
Cardan Universal Joint,Universal Joint,Cardan Joint
Ningbo Brightfast Machinery Industry Trade Co.,Ltd , http://www.brightfastener.com