Xichai Aowei 13-litre State V Engine Debuted at Beijing Auto Show
At the Beijing Auto Show, many promising trucks attracted everyone's attention, but more professional truckers looked to the engine. Although there is no separate booth, many engines are still worthy of attention. This time FAW Xichai and FAW Jiefangtai exhibited. Although only one engine appeared, it is the latest technology developed by Xichai. The up to 500 hp Aowei CA6DM3 13-liter engine made its debut!
The new CA6DM3 engine assembly, autonomous gas drive urea injection system, and independently developed 12TA aluminum housing gearbox have created the Xichai gold power value chain. It is understood that the CA6DM3 engine is independently designed by the FAW Group Corporation, engineering design and test development, the use of electronically controlled high pressure common rail system and international advanced heavy-duty diesel combustion process organization, can meet strict emission regulations and improve fuel economy The standard power for mainstream heavy-duty vehicles.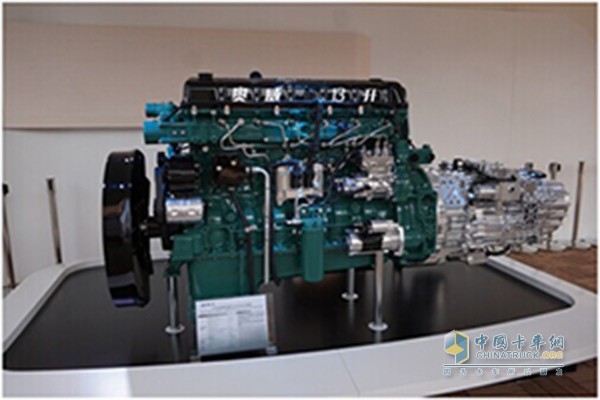 Xichai Aowei 13-litre State V Engine Debuted at Beijing Auto Show
At the same time, the new CA6DM3 engine is equipped with a self-developed high-power engine brake device that can improve the vehicle's driving safety and can provide high torque PTO to meet the matching requirements of different models. In terms of design, the reliability of the diesel engine is optimized, with high reliability and durability, and the body is lightweight. The design life of the B10 reaches 1.5 million kilometers, and maintenance of 100,000 kilometers can be used once. It is a heavy truck. The ideal powertrain.
According to Xichai relevant person in charge, the new CA6DM3 engine in addition to fuel-efficient advantages, its 500-horsepower power design is also the first time exhibited, and can meet the national five emission standards, although there were also Aowei 13-liter engine, but the horsepower and emission standards Did not reach the level of this new product.
Also exhibited with the new CA6DM3 engine is the CA12TAX230A3 commercial vehicle autonomous transmission independently developed by FAW Group's technology center. According to reports, this is also the domestic leading level transmission product developed by FAW. This transmission has 12 forward gears, 12 reverse gear and click shift actuators, pneumatic clutch actuators, and aluminum alloy housings. At the same time, it is also an automatic gearbox, compact product structure, reasonable speed ratio, light weight, high reliability, AMT technology simplifies the driving operation, with slope, road and load automatic recognition function, to achieve the powertrain Comprehensive control, so that the vehicle has a very good economy, power and comfort.
The perfect match between the new CA6DM3 engine and CA12TAX230A3 commercial vehicle's autonomous gearbox achieves high-quality gold power, which will also be the future product trend indicator. It is reported that the new CA6DM3 engine has already been mass-produced. The first is to match the liberation truck, and the new automatic gearbox will meet with you next year!
There valves series includes Solenoid Vlave, Relief Valve, Pressure Regulating Valve, Reversing Valve, Check Valve, Globe Valve , Nozzle and Valve. Mechanical and electrically controlled types for choose, Can be used in high/low pressure and temperature working condition. Widely used in aviation, aerospace, automobiles, vessels, metallurgy, energy, petrochemicals, medical appliance, heavy machinery and other industrial fluid systems.

Fluid Control Valve,Fluid Flow Control Valve,Pneumatic Fluid Control Valve,Valve For Fluid Control
XINXIANG PINGYUAN AVIATION HYDRAULIC EQUIPMENTS CO.,LTD , https://www.coupling.pl