Creating lean logistics Dongfeng Liuqi delivered 105 tractors
On May 6, 2014, Dongfeng Liuzhou Automobile and Liaoning Allied Logistics held a strategic cooperation signing ceremony in Shenyang United Logistics Park and a ceremony for the delivery of 105 Liubo Balong and Longfeng tractors. Leaders from Dongfeng Liuzhou Auto, joint logistics leaders and industry media witnessed this moment.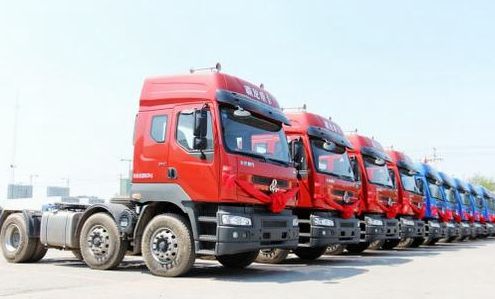 Dongfeng Liuzhou Auto, as a well-known commercial vehicle company in China, has deep experience in the manufacture and maintenance of commercial vehicles. As one of the well-known large-scale enterprises in the commercial vehicle transportation industry, Liaoning Joint Logistics will effectively promote its modern logistics. System construction, better explore and create lean logistics.
For the transportation environment of the carriages of the Liaoning Lianhe Logistics Company, Liuzhou Automobile has made further optimizations in vehicle selection and configuration to meet the refinement requirements of the carriages.
In the after-sales, the trust in Liuzhou's sunshine service is also one of the important reasons why Liaoning Lianhe Logistics chose Liuzhou Automobile. Liusteel technical service personnel also made after-sales commitments for this batch of models.
The 105 tractors delivered this time are mainly composed of two models of Liuzhou Bolong 6x2 State IV tractors and Liuqi Longxun 4x2 tractors. The Ba Long 6x2 tractors are mainly used for the transportation of long-distance commodity vehicles, and the Long 4x2 tractors. Short-haul shipments with spare parts.
In terms of configuration, Pa Lung 6x2 tractors use Dongfeng Cummins 340-horsepower engine, gearbox for the aluminum shell of Fast 12-speed gear box, rear axle for the 500 rear axle, speed ratio 4.4, this configuration is suitable for commodity truck transportation.
The car uses an airbag suspended Ba Long cab with electric windows and air conditioning. In addition, the vehicle is also a lot of effort in light weight, less leaf spring design, aluminum gearbox, aluminum alloy fuel tank, aluminum alloy gas cylinder, etc., the vehicle weight is only 7.03 tons.
Long 4x2 tractor, Yuchai 220 horsepower engine, Fast 7-speed box, 153 rear axle, speed ratio 4.4. It is mainly used for the short-distance transportation of parts and components in the factory area industrial park.
In terms of prices, according to the site, the prices of the Palux 6x2 four-series models are about 270,000, and the price of the long-draft models is about 170,000, because the price of big customers is discounted.
This Liuzhou can achieve this breakthrough in the northeastern hinterland of Shenyang, Liaoning, is a major achievement of the Liuqi cultivating market, I believe that with the quality of Liuqi and the efforts of Liuzhou steam related staff, Liuqi market will be achieved Bigger breakthrough.
Passenger Hoist, also known as Construction Elevator, can also be an outdoor elevator, site lift cage.
The work lift is mainly used in various kinds of buildings of urban high-rise and super high-rise, because such building height is very difficult to use the material hoist to complete the work.
Due to its unique box structure, construction personnel can ride comfortably and safely.
Construction Hoist is usually used in conjunction with Tower Crane on site.The normal construction lift has a load of 1-10 tons and a running speed of 1-60m/min.
Passenger Hoist Specification Table: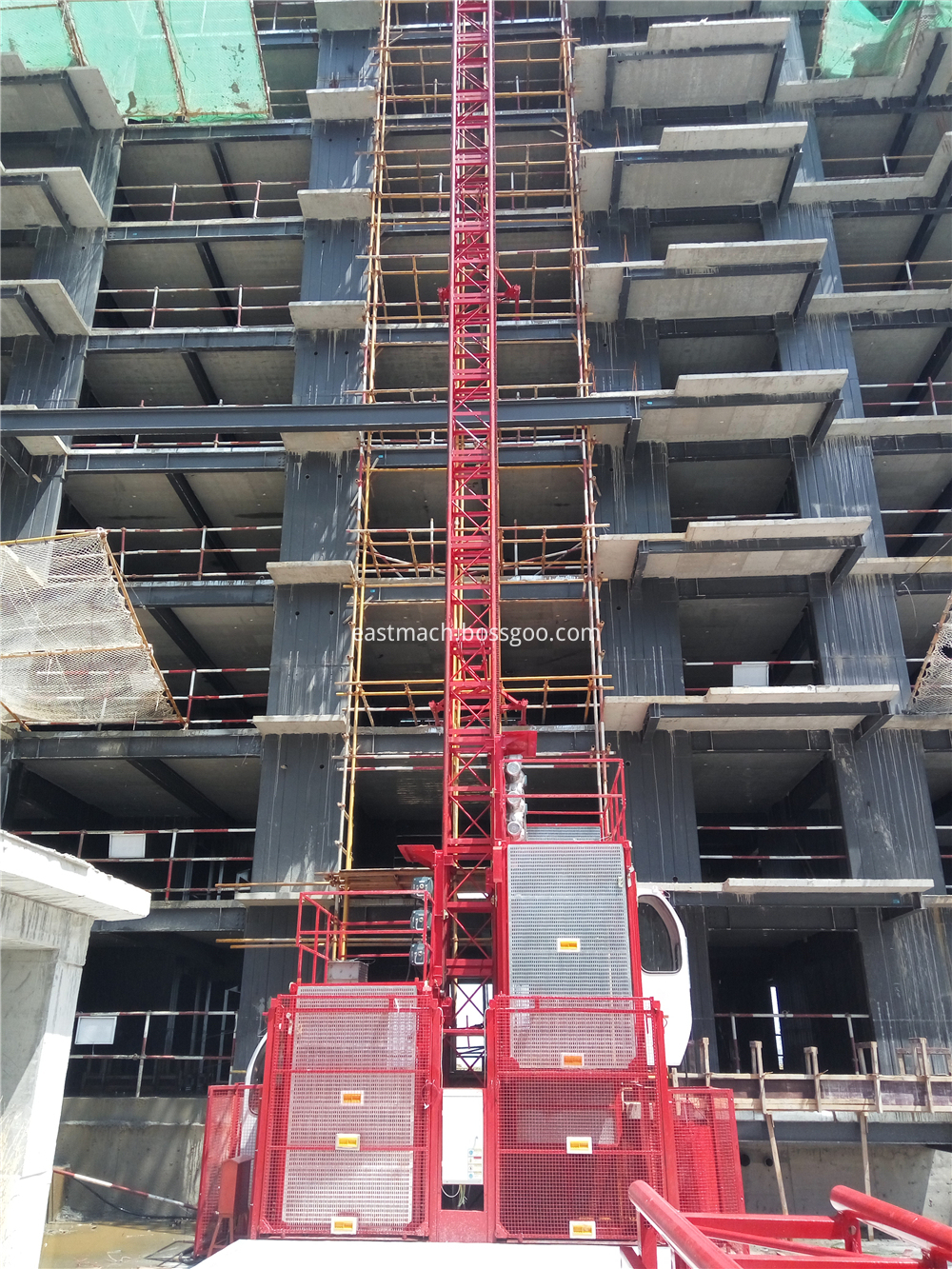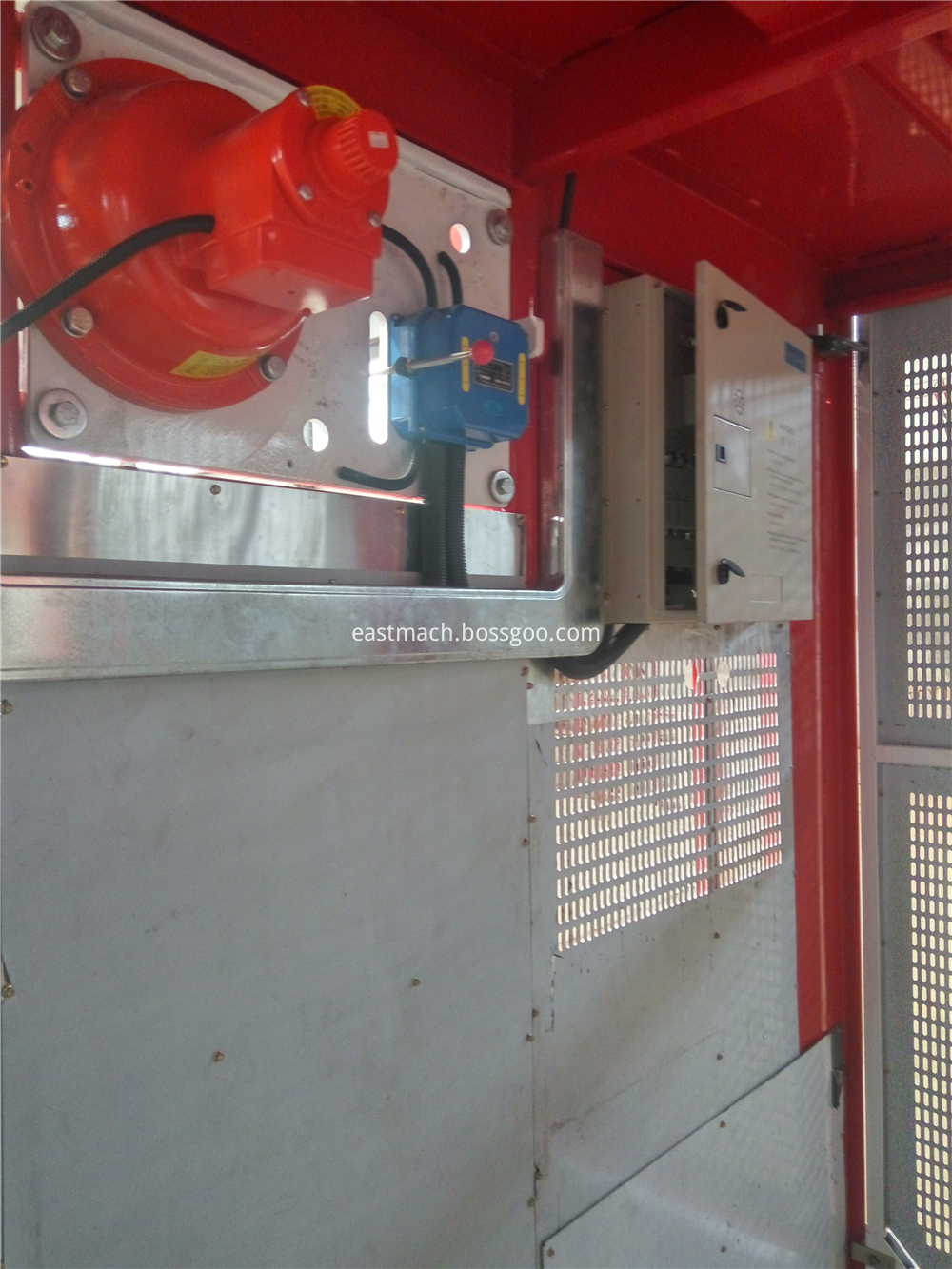 | | | | | |
| --- | --- | --- | --- | --- |
| NO | ITEM | UNIT | SC200/200 | SC100/100 |
| 1 | Rated Load | Kg | 2000/2000 | 1000/1000 |
| 2 | Rated lifting speed | m/min | 33 | 33 |
| 3 | Max lifting height | m | 150 | 150 |
| 4 | Cage size | m | 3*1.3 | 3*1.3 |
| 5 | Cage height | m | 2.4 | 2.4 |
| 6 | Starting current | A | 270 | 270 |
| 7 | Working current | A | 70 | 70 |
| 8 | Power consumption | KVA | 13*3 | 13*3 |
| 9 | Motors power | KW | 11*3/11*3 | 11*2/11*2 |
| 10 | Mast section weight | Kg | 140 | 140 |
| 11 | Weight for 150m height | t | 20 | 20 |
| 12 | Mast section size | m | 1.508*6.50*6.50 | 1.508*6.50*6.50 |
Application Area:
Passenger Hoist is used widely in the construction of manned cargo construction machinery, mainly used in the high-rise building interior and exterior decoration, Bridges, chimneys and other construction.
If you have any questions, please contact with us directly. Passenger Hoist are produced with High Quality and Good Appearance. Welcome you can visit our Factory. For inqury, Please send mail directly to us.
Passenger Hoist
Mobile Tower Crane,Travelling Topkit Tower Crane,Self Erecting Traveling Tower Crane,Topless Travelling Tower Crane Passenger Hoist,Goods Hoist,Building Hoist,Hoist Elevator
Jinan East Machinery Co.,Ltd. , http://www.jneastmach.com