LED display enterprise layout market segment seeks to break through
The slowdown in demand for LED display screens has become an open reality, and major manufacturers are targeting market segments to seek breakthroughs.
The market demand for display screens has increased by 10-20 every year, but the growth rate has slowed down in recent years, which is normal. Zhou Jianhong, deputy general manager of Konka Video, believes that the growth of performances such as Daktronics and Barker in the past few years has been relatively stable. In every industry, some people drink soup and some people eat meat. Enterprises in the middle scale will be more difficult in the future. However, as long as you dig deeper in a certain market segment in the industry, there should be no major problems in living.
As the price of LED displays continues to drop, some new market segments seem to be starting to rise rapidly.
On the evening of December 6, Qinshang Optoelectronics announced the announcement. The wholly-owned subsidiary Qinshang Semiconductor recently signed a daily operation cooperation agreement with Hebei Shennong Network Service Co., Ltd., appointing Shennong Network to purchase LED advertising screens and related cooperation matters from Disheng Semiconductor. The amount is about 99.48 million yuan.
Zhou Jianhong believes that the first-tier cities have been saturated in some places after years of development, and with some restrictions from the government, demand growth will definitely slow down. It is a trend for channels to sink to third- and fourth-tier cities and even rural areas. After all, the display is getting cheaper. Some small places can't afford the display before, and they can be used now.
Wu Meng, director of the LED display market of Chau Ming Technology, also agrees with Zhou Jianhong's point of view. He believes that there is a demand in the rural market, including the relatively underdeveloped regions of Tibet and Inner Mongolia, but their demand for quality may be It will be a little different. For example, the quality requirements in rural areas are not too high, but these northern areas in Tibet have requirements for starting parameters such as start-up in extremely cold weather. At present, this market has entered less, after all, product quality requirements are very high. He estimated that the future increase must be in the second and third tier cities, the growth rate must be more than 30, and even 50, 80 are possible.
In addition to the rural emerging markets, this year, Zhouming Technology won the bid for Honda 4S shop, the cooperation between Ruituo and Wanda Real Estate, Konka video won the bid for the Shenzhen Airport T3 terminal and other large singles, which seems to herald a new round of LED display in the commercial field. The battle for war has just begun.
As the earliest manufacturer to explore LED small-pitch display technology in China, Liard has won many CCTV studio background wall projects in 2013, which has fully proved that the company's products are recognized by users and have the conditions for promotion to high-end users in the broadcasting industry. At this point, the company's main purpose of acquiring the Internet Yida is to rapidly promote the broadcasting industry for the company's new product LED small-pitch TV.
Zhou Jianhong believes that compared with the past few years, the government's projects for display bidding are different. In recent years, advertising companies, real estate and commercial organizations have gradually become large bidders. They have very high requirements on display technology and quality. It is difficult for small and medium-sized enterprises to have insufficient technical ability to win the bid. As a veteran listed company, Konka video focuses on quality and does not value the quantity. They hope to undertake such a big project.
However, Wu Meng has the opposite attitude. He believes that there is still a considerable part of the display bidding that belongs to the government. This year, the government's demand has a certain stagnation, which has a certain impact on the business of the Zhouming Technology domestic market. Restart. However, the growth rate of overseas markets this year is expected to be 30, so the overall performance is probably the same as last year.
Like 4S shops and terminal buildings are niche markets, the amount will not be too large. The development of commercial real estate developers is now done by high-end leasing companies that cooperate with Chau Ming, but it is always only part of the entire market. Wu Meng believes that the focus of the market next year will be on high-end leasing and high-density products, and the company will also concentrate on developing this market.
At present, many domestic enterprises are subject to brand influence, after-sales, quality and other issues, and they have entered a bottleneck period. Although there are markets all over the world, they are still dominated by European and American markets, and the competition is fierce.
Various display manufacturers began to look for their own positioning and dig deep into the market segments.
This includes a strong giant company in Fujian that started this year with a low-cost full-color display in a single-and-two-color show, showing a rapid division of the low-end market.
At the same time, the layout of various LED display leading companies in the middle and high-end market has become more and more obvious. For example, although the media business has not developed smoothly, but has always adhered to Lianjian Optoelectronics, Liard, which specializes in the LED TV concept in the high-density market, focuses on financial institutions, stadiums, outdoor display Alto Electronics, with a focus on high-density displays. Zhouming Technology, a high-end lease.
Just before the press release, Lianjian Optoelectronics, which has been suspended for two months, announced that it intends to acquire 100 shares of time-share media from outdoor advertising media organizations in the form of cash and shares, relying on its own LED display manufacturing and sales business. Advantages, extended to the downstream advertising industry.
But unfortunately, they still do not reach the absolute right to speak in the industry like Daktronics and Barker in the United States, and there is always the risk of uncertainty in the market share of SMEs.
From the current point of view, the market demand for display screens in the field of outdoor advertising is still the largest. On the surface, it seems that the competition between display companies is actually the struggle of encircling the king. Who can approve the advertisements and who Market capacity will increase.
In this context, the display industry is gradually diverging, and small and medium display manufacturers will enter a new round of reshuffle.
Iron Castings -- Cast Iron Agricultural Parts
Main products include: gearbox parts, Tractor Parts, transmission parts, housing plate, housing parts and so on.
Material: grey iron, ductile iron
The equipments we owned: 6 automatic molding lines, 22 electric furnaces, 120 sets machining equipments, and line shot blasting equipments, advanced inspection equipments etc..
Our experience is the key to your success, welcome any inquiry/visit from all over the world!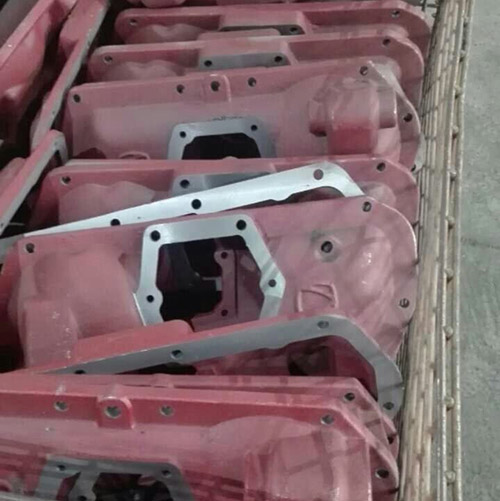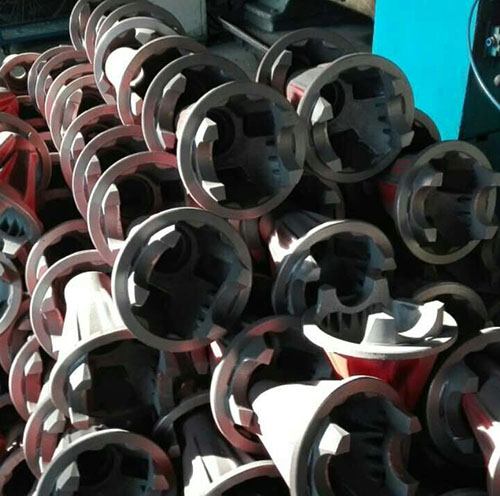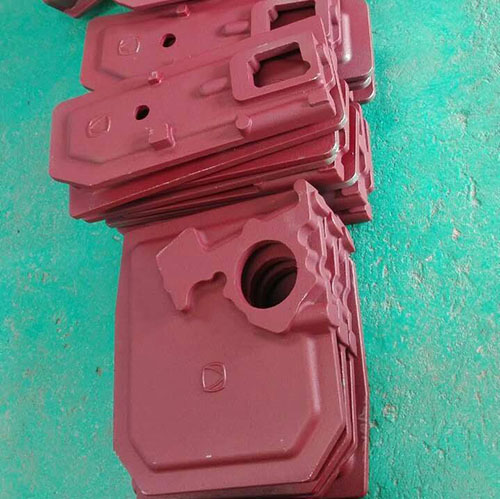 Cast Iron Agricultural Parts
Cast Iron Agricultural Parts,Tractor Parts,Agricultural Gearbox Housing,Cast Iron Tractor Parts
Dandong Hengrui Machinery Co., Ltd. , http://www.hrcastings.com