Drying equipment industry should sum up experiences and lessons and use foreign advanced technology to develop steadily
Drying is an important process in the pharmaceutical field and other industries. In the future, China must speed up the development of the drying equipment industry, especially the drying equipment industry. It is necessary to make in-depth summaries of past experiences and lessons, to effectively improve existing problems, and to earnestly study abroad. Advanced experience, follow the correct path.
China's many people in the factory are in urgent need of correct guidelines and policies to provide strong guidance for the development of drying equipment. The United States, Germany and Japan should learn from the experience. The government attaches great importance to correct decision-making and vigorous support. Relevant experts suggest that the following points should be effectively implemented:
In terms of policies and policies, we must pay attention to scientific spirit and economic efficiency, and should adopt the principle of effectively increasing productivity and labor productivity. In terms of methods, in-depth users, proficient in technology, low-grade high-end concurrently, learning Japan, first solve the large and wide mid-range drying equipment, mass production, occupy the market, reduce imports, expand exports.
In terms of steps and measures, we must make the domestically-produced system advanced and reliable, pay close attention to the quality of the product and the clearance of the parts, and lay a good foundation for the technology. Establish credibility, expand the domestic market share of domestic drying equipment, seek to catch up with the world's advanced level in the long term, and make great strides in the world market. We must pay close attention to the fundamentals, adhere to the "people-oriented" concept, innovate ideas, accelerate the improvement of the quality of personnel, train various experts, and fundamentally change the current state of inefficiency and backwardness.
People are the foundation of successes and failures of all undertakings. All levels should pay attention to "cultivating talent, selecting talents, and using talents", establishing learning-oriented enterprises, establishing corporate culture, accelerating the cultivation of new people, training on-the-job personnel, establishing a system of masters and students, and organizing various Technical seminars, training classes and workshops, and even the hiring of foreign experts, consultants, etc., have made every effort to improve our drying equipment industry.
Domestic drying equipment companies should take the market internationalization, brand internationalization, and technology internationalization as targets, make full use of foreign advanced technologies, digest, absorb, and innovate to become their own brand.
Sanitary Appliance Stamping Products are consist of stainless steel squatting pan, stainless steel toilet, and stainless steel bedpands for female and male, wall mounted stainless steel urinal products and any other stainless steel sanitary appliances.
Part Name: Stainless Steel WC Squatting pan in Toilet
Material: Stainless steel 304.etc (As per customer's requirement )
Application: Adult
Feature: Automatic, APP Control
Product Size: 660*390*570 mm ( can be customized as per your drawing )
Finish: Surface can be Polish finish, hair-line finish, mirror finish, or satin finish.
Equipment: CNC machining center, EDM, WEDM, WEDM-HS, linear cutting machine, radial drill, sawing machine, grinding machine, milling machine, lathe, punch, CMM, Rockwell-hardness-tester, projector, Dial Calipers, slide Calipers etc.
Transportation Packing: OPP bag or cardboard box with wooden pallet if necessary.
Function: All the pats are made of Heavy Duty SS304. Elegant and luxury in appearance.
The Quality
Quality will never be a concern from our top-rated production line.
High professional and discreet team will ensure you a quite pleasant purchasing experience.

The Accuracy
The most prompt and companionable service of our sales team will meet your every need.

The Customization
Our products are stocked in the updated printing design, but also provide a great billboard space to
showcase your custom logo or message.

Product Packing
We are constantly reviewing new and innovative packaging concepts with our customers to determine
what is the least expensive and most effective way to package their products.
Processing Equipment to make SS squatting pan drawing die
CNC: 4 PCS
WEDM : 3 PCS
WEDM-HS: 2PCS
EDM: 4 PCS
Radial Drill: 6 PCS
Sawing machine: 2 PCS
Griding machine: 5 PCS
Milling machine: 4 PCS
Bending drill: 5 PCS
Lathe: 2PCS
Tapping center: 1 PCS
Plate shears: 2 PCS
Punch : 3 PCS
Hydraulic machine: 10 PCS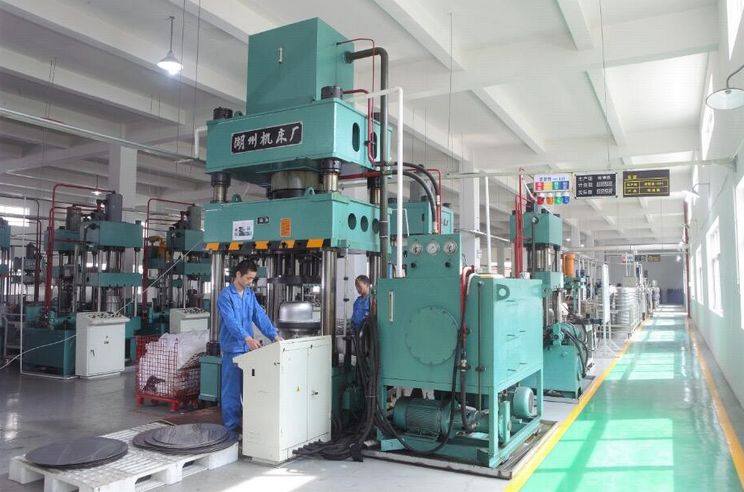 Inspection Equipment to check Stainless steel squatting pan mould and product
CMM: 1 PCS
Projector: 1 PCS
Rockwell-hardness-tester: 1 PCS
Dial Calipers(0-300mm): 10 PCS
Slide Calipers(0-1000): 8 PCS
Pound scale: 1 PCS
All Stainless steel squatting pan products must be inspected by our Quality Control Department before shipment to you, inspection reports will be shared with you and all "NG" dimensions will be corrected right away.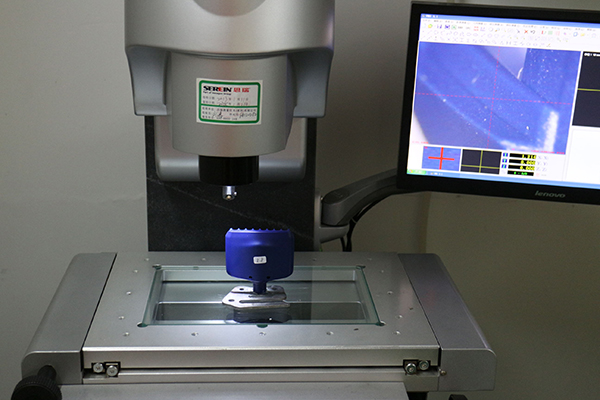 Our Procedures for Stainless Steel Squatting Pan product

Place Stamping Mould order and pay down payment

Making stamping mould design as per our existing drawing or as per your drawing

You check mould design and give us approval

Production process and coming up the samples

You check the sample and confirm with approval

Make balance payment and arrange the shipment by air or by sea ( as per customer's requirements )

We offer after- sale services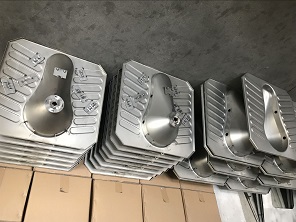 If you have any questions about squatting pan products or stamping moulds, please don't hesitate to let us know, we warmly welcome you to visit our factory at your convenient time, we shall be very glad to give you the reasonable price in 24 hours when we receive your RFQ ( Request For Quotation ). Thank you very much.
Sanitary Ware Appliance Stamping Mould
Sanitary Appliance Stamping Mould,Sanitary Ware Brands,Ceramic Sanitary Ware,Sheet Metal Mold Stamping
Zhejiang Ceeto Molding Technology Co.,Ltd. , http://www.ceetomold.com