Beiqi part of its production capacity moved to Hebei's first "Huang Yu made" car off the assembly line
On December 26, the first phase construction of Beiqi Group's Huanghua Industrial Base project with an annual output of 200,000 vehicles was announced. At 11:18 pm, a brand new car slowly rolled off the assembly line and announced that Beiqi "Huanghuan Manufacturing" was officially born.
On the same day, the completion and production launching ceremony for the first phase of the Beiqi Group's North China (Huangxi) Automobile Industry Base was held in the Huangqi Economic Development Zone. According to the relevant person in charge of the Beijing Automotive Group, due to restrictions on land, resources, and other conditions, BAIC decided three years ago to establish an automotive industrial base in Huanghua, Hebei Province and transfer all of its Beijing Automotive Manufacturing Plant's production capacity to Huanghua. The base covers an area of ​​3,552 acres, with a total investment of 10 billion yuan, which will be constructed in two phases. In the first phase, it will invest 5 billion yuan to design an annual production capacity of 200,000 complete vehicles; after the completion of the second phase of construction in 2015, the annual production capacity will reach 400,000.
"An annual output of 400,000 vehicles means that more than 1,000 vehicles are delivered every day, and a considerable portion of them are sold abroad through Huanghua Port. It is estimated that more than 10,000 vehicles will be exported every year," said Tao Dequan, deputy general commander of Beiqi Automotive Industry Base of Beiqi Group.
Beiqi Group's North China (Huangxi) Automobile Industry Base is the most important comprehensive automobile industry base of Beiqi Group in North China. It sets its own brand vehicle production base, off-road vehicle production base, commercial vehicle production base, export modification and subcontracting base, and zero Component production base, zero-quantity logistics base, R&D and trial production base, and automobile and parts trading base. "Here mainly produces micro-cards, light trucks, medium- and heavy-duty trucks, off-road vehicles, light passenger vehicles, minibuses and other passenger vehicles and related supporting parts and components. After completion, the annual sales revenue will reach 40 billion yuan." Deputy General Manager of Beijing Auto Group, Chen Jiang, chairman of Beijing Automobile Manufacturing Co., Ltd., said.
BAIC Group is one of the world's top 500 companies and one of China's top five automotive groups. It is mainly engaged in vehicle manufacturing, parts manufacturing, automotive service trade, research and development, education, investment and financing. The predecessor of Beijing Automobile Manufacturing Co., Ltd. was the Beijing Automobile Manufacturing Factory established in the 1950s. The BJ212 off-road vehicle independently researched and developed by the company was popular in China and was regarded by many people in the industry as the originator of Chinese off-road vehicles.
It is also known that there are currently more than 400 automobile-related manufacturing enterprises in Huanghua City, of which auto-refining and parts manufacturing and sales have a certain influence in the domestic market. With the help of Beiqi, Huangpi City is fully developing the automobile industry. By 2020, the automobile industry will achieve an output value of over 100 billion yuan, becoming an important auto parts base, vehicle base, special vehicle manufacturing base, and automobile export base in northern China. Automotive logistics and trade base.
Timeplex is one of the leading manufacturers of Metal Stamping , Plastic Injection, Heatsink ,home appliance products,R/C drones, smart electronic toys, complete the solution for OEM/ODM Products and components.
It's founded in 1989 , located in Chang An Town, Dongguan City, Guangdong Province China. It`s near the Shenzhen Airport .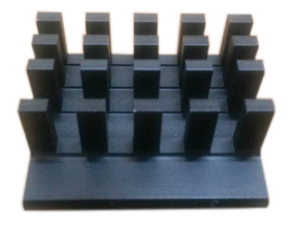 Our main customers : OSRAM,BAG Electronics.Inc., Walmart , Homax Products Inc(PPG),Fender UK SkyTV, Hasbro, A.O.Smith, Delta, Vtouch ,E-BI,EWA etc.
More services we offer:
Besides of Metal Stamping Components,heatsink, we also complete solution for OEM/ODM products & components, offer services of deep drawing services, EMI metal shielding parts , Plastic Molding products for custom, Plastic Injection Components, Metal Stamping Parts, home appliances accessories ,R/C drone and smart electronic toys etc.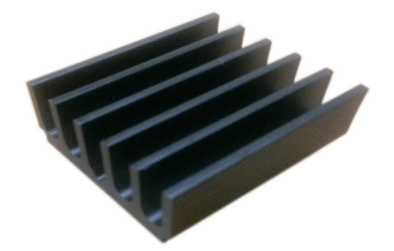 Our advanced equipments, professional engineers ,high quality system, enable us to provide high quality with low production cost Based on our strength, passion and capacity, we devote to supply one-stop service to customers.
Heatsink
Heat Sink,Led Heat Sink,Heat Sink Compound,Heat Sink Design
Timeplex Industrial Limited , http://www.timeplex-hk.com