Product Type Becomes New Symbol of Comprehensive Strength of Machine Tool Industry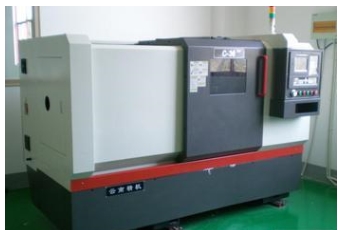 In recent years, China's machine tool industry has been driven by market demand. The industry has done everything possible to research and develop new products. In recent years, it has developed more than 400 new products of independent copyright. By the end of 2002, the country's updated machine tools have accumulated nearly 3,500. The species (especially CNC and other high-tech products up to 1500), which is also in the forefront of the world. China's forging equipment, electrical processing and other special processing equipment, gear processing equipment can be said that the full range, superior performance and characteristics.
Representative products of forging machinery include: Jinan No. 2 Machine Tool Plant has been in the international advanced series of mechanical presses, and the pressure tonnage has been expanded from 20000kn to 63000kn, which belongs to the international frontier and has provided 7 stampings for General Motors Corporation of the United States. Automatic lines have aroused strong repercussions in the U.S. market; the Shanghai Forging Machine Tool Plant has developed a self-respecting weight of 860 tons for the FAW Group, a 12m car beam, and a hydraulic machine with a pressure tonnage of 50,000 kn. This is the only German company with the same level in foreign companies. The three countries; Tianshui Forging and Pressing Machine Tool Plant for the development of West-East Gas Pipeline large-diameter production line and the power supply of West Electric Power Supply 30000kn14m CNC hydraulic bending machine and 20000k hydraulic pipe machine, is also one of the few internationally.
China's electrical processing machine tool varieties have become a complete system, and have basically formed to meet domestic demand, annual production of 20,000 units, and CNC products accounted for 80% (in the published statistics, this number is in line with the CNC machine tools The production capacity has technically been extended to Micro EDM (National Invention Award), which is a CNC high-efficiency EDM milling process for the aeroengine overall impeller machining, electric melting and explosive processing of super-hard material rolls, and electric spark wool cold rolling Roll processing and other high-tech fields.
The completeness of the variety of machine tool industry products not only affects the development speed and innovation capability of the manufacturing industry, but also is an important indicator of the comprehensive strength of the machine tool industry in a country or region.
Caps Cummins,Engine Cummins,Cummins Gasket
Generator Cummins Parts Co., Ltd. , http://www.nsengineparts.com